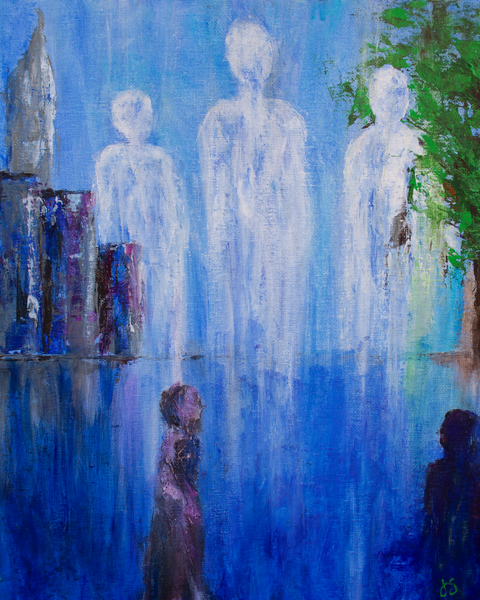 Thank you to all who came out to my art opening! Also, 
my latest paintings, Three Angels and Awake!, are now available for purchase on my site. 

We are having a special event today, August 21, 2017 at 12:00pm EDT to celebrate the launch of our website. There will be livestream painting on In...