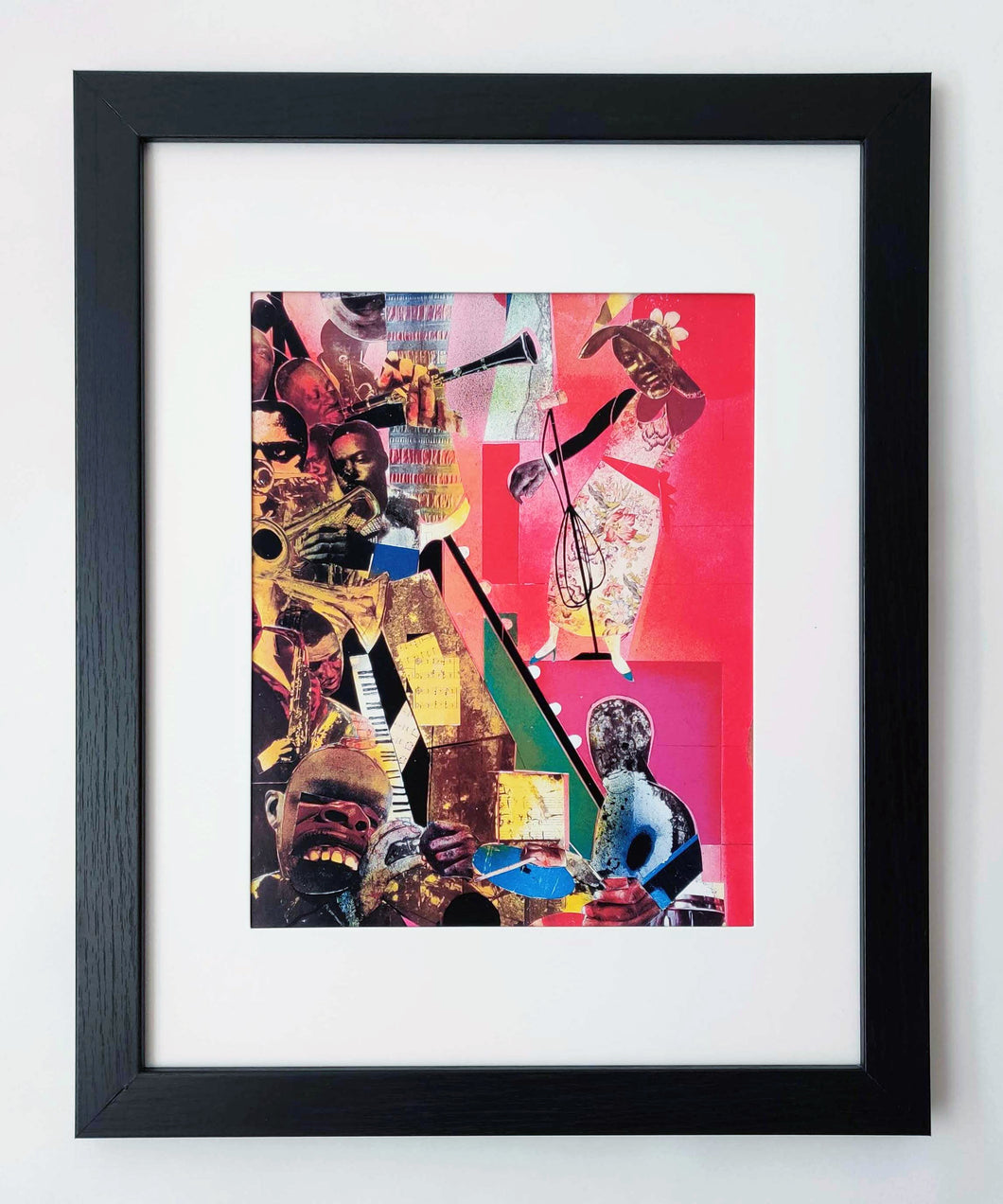 The Blues by Romare Bearden - Framed Print 11x14
Regular price $80.00 Sale
"The Blues" by Romare Bearden, curated by Jociana Sauve, compliments "Morning of the Rooster" by the same artist.

Lithograph print, image size 8x10 matted to 11x14 wooden black frame.
About the Artist: Romare Bearden (1911-1988), an African-American artist, spent most of his career in New York City. He graduated from NYU and studied art in Paris. He depicted African-American life in unique and profound ways. He was well-known for his collages, but he also worked in oils and watercolor. His home was a meeting place during the Harlem Renaissance frequented by W.E.B. DuBois, Langston Hughes, Duke Ellington, and many others.