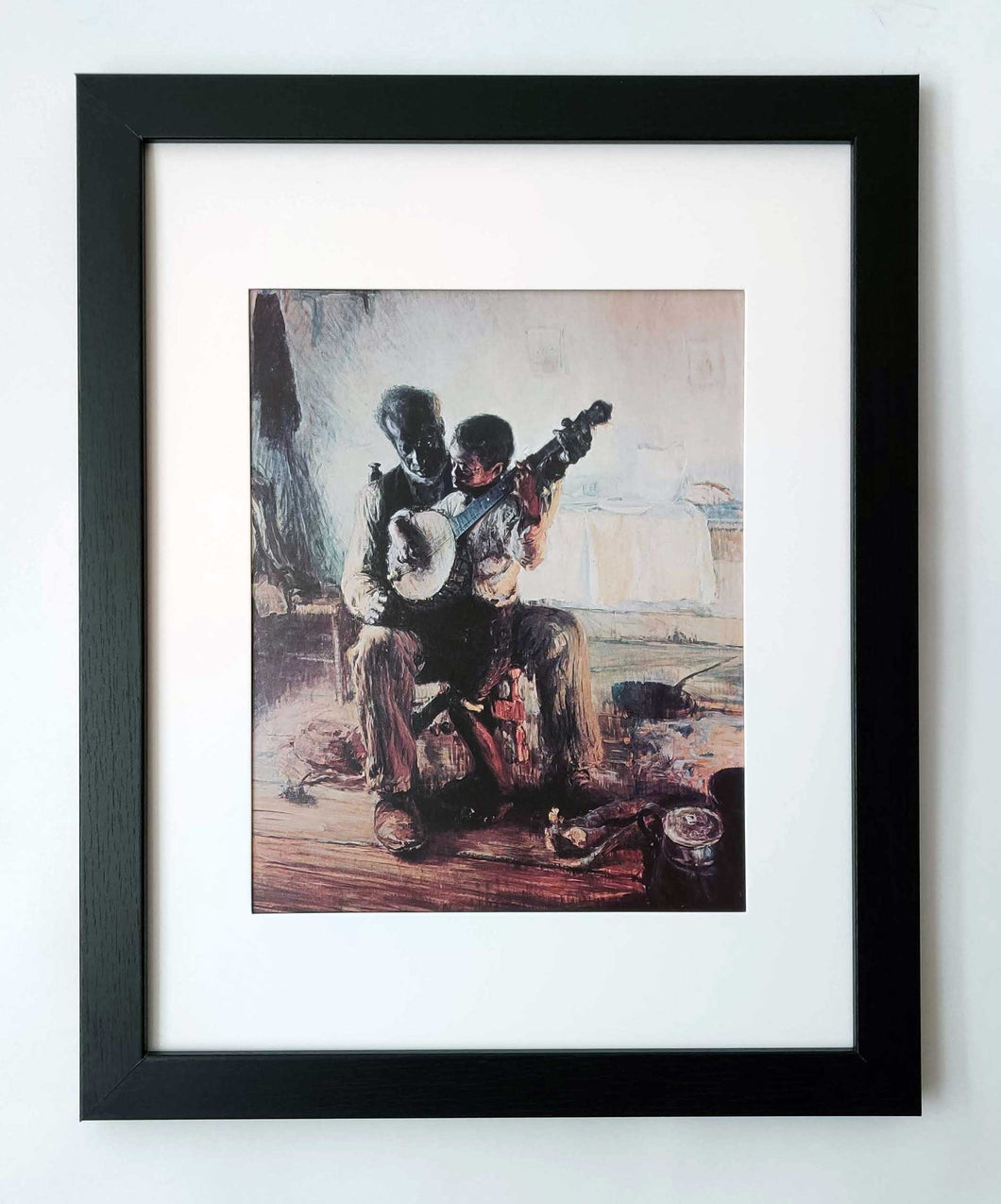 The Banjo Lesson by Henry Ossawa Tanner - Framed Print 11x14
Regular price $80.00 Sale
"The Banjo Lesson" by Henry Ossawa Tanner.

Lithograph print, image size 8x10 matted to 11x14 wooden black frame.
About the Artist: Henry Ossawa Tanner (1859-1937), first internationally acclaimed African-American artist born in Pittsburgh, PA. He attended Pennsylvania Acadamy of the Fine Arts in Philadelphia then moved to Paris where he studied and became part of the art world, where there was less racism. He lived in Paris the rest of his life except for short visits to the U.S. 
On one of these visits in 1893, he painted "The Banjo Lesson". He depicted an elderly Black man teaching a young boy (possibly his grandson) how to play the banjo. This had a lot of meaning. He depicted African-Americans in the late 19th century, in their homes, with dignity, in family settings, and as noble human beings. He was also known for his paintings of biblical scenes.
Little know fact: Tanner unsuccessfully had a photography studio in Atlanta, GA in the 1880s. Soon after, he taught drawing at now Clark Atlanta University for a short time.